Welcome!
My name is Moritz Sebastian and I am a composer for games, film & trailer. As an experienced musician and an educated guitarist and pianist, I can rely on a wide range of musical knowledge, which enables me to compose fresh and original sounding music with combining different styles, such as classic, jazz, or electronic.
Equipped with professional gear, know-how and a musical sensitivity, I am able to find the right musical path for any project.
Thank you for your interest.
Cheers,
Moritz Sebastian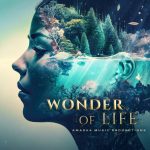 MUSIC
Sounds
Short Wwise Demo and self designed Sound Design instrument:
MORE
Here are a few other projects of mine, as well as released soundtracks and albums.
CREDITS
GAMES:
Flamefrost Legacy – Soundtrack & Sound Design (RPG/MMO)(Epic Dragon Ltd)
Ancient Earth – Music & Sounddesign (Mobil)(Evil Eggs Studio)
Opulentium – Soundtrack & Sound Design (RTS)(Moraxian Studios)
Irathian Chronicles – Soundtrack (Frontier-First-Innovations)
Toby´s Island – add. Music(RPG/Adventure)(MVisioning)*
Buck (Making of Video) – Video Game (Wave Interactive)
Lunexa – Chiptune Soundtrack
FILM/TV:
Mühlheim-Texas (Helge Schneider) – Road-Documentary (AMA-Film,ZDF)*
Big Earth Data – Documentary (ZDF,Arte)*
How to get a boyfriend – Comedy/Satire
Heart for a Tin Man – Animation/Short (Aleksandr Dolgji)
Wenn Träume leben lernen – Short Film (Birgit Sinz)
One Day in Furtwangen – Short Film (Safak Avci)
Magicshibby – Deutschlands größter Magickanal – Intro Music
Neon-Media – Promotional Video
Stefan Haberkorn/Visual Impression : Snail Attack – Animation Short
Lohbachfilm – Promotional Video
Das Richtige – Short Film*